Providing Tenacious Advocacy
For the Accused
Criminal Defense Attorney Serving the Fort Myers and Naples, Florida Area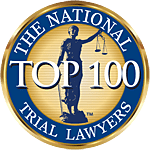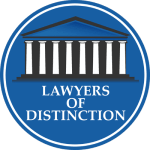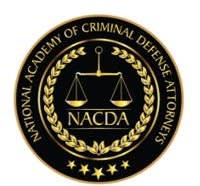 Sebouh Gourjian
Attorney at Law
Why pick me as your attorney: because I am a trial attorney. When I represent a client, my goal is to prepare the case for trial. What matters most in the courtroom is the trial experience of the attorney. For over 15 years I have tried many cases, ranging from DUI to homicide. I have tried numerous types of cases, from simples (battery, petit theft, driving ona suspended license, etc) to complex cases (racketeering, RICO, economic crimes etc). With an attorney who has the experience in all areas if criminal law, I am able to represent my clients effectively and efficiently.
The opposite of trial attorney is a plea attorney. The objective of a plea attorney is plea his client out. Although not every case proceeds to trial, with a trial attorney a client is more likely to get a better plea deal than if he/she had a plea attorney. That's what an aggressive attorney does: they prepare the case for trial.
MORE ABOUT SEBOUH
Why Choose Us?
Our attorney will aggressively fight for you in the courtroom.
Committed to Our Clients
We believe that our clients should have no trouble contacting us. We work with our clients to learn more about them and about their cases. Then, we take charge so that we can make the difficult process less stressful for you. We are located near the Lee County courthouse and know our community very well. If you are looking for a criminal defense attorney that you can trust, contact us.
Proficient Experience
As a former prosecutor, our attorney knows the ins and outs of a criminal trial. We are able to navigate our clients through their challenging times and keep them up to date during the process. Our extensive experience in both felony and misdemeanor trials has given us the opportunity to speak on TV, and we have even successfully overturned cases at the Supreme Court level.
Creating Bold Defenses for Over 15 Years
We are lucky to live in a country where we are able to fight for ourselves when accused of crimes. We are skillful in all matters relating to criminal law, both misdemeanors and felonies. Some attorneys try to take the easy way out. Instead of fighting for their client, they will take the first plea handed to them to wrap up the case. We do things differently. At Law Offices of Sebouh Gourjian, we build strategies aimed at the best possible outcome for you, even if it takes tedious work. We are fully dedicated to defending your rights.
When arrested for a crime, do not speak to police officers or to the prosecutors. The smartest option is to stay quiet and hire an experienced attorney who will diligently work for you. Whether you have been arrested for a drug crime, rape, murder, or a DUI, you will need a holistic and trustworthy representative who will fight for you. Our criminal defense attorney proudly serves Naples and Fort Myers, Florida, as well as Lee, Collier, Charlotte, and Hendry counties. Contact us for a free consultation to start building your defense.